›
Research
Mr Gordon is committed to advancing the future of orthopaedic surgery by investigating both established and new technologies and techniques. He held a University College London (UCL) Honorary Senior Lecturer position at the Institute of Orthopaedics and Musculoskeletal Science (IOMS), based at the Royal National Orthopaedic Hospital, Stanmore, where he lectures and conducts research.
Mr Gordon spent 2 years at the Royal National Orthopaedic Hospital undertaking research in the development of ITAP, a revolutionary amputation prosthesis. For this work he was awarded a Doctorate in Medicine (MD) and one of the highest accolades in British Orthopaedics, the prestigious Robert Jones Gold Medal and British Orthopaedic Association Prize.
His interests include ankle instability (recurrent sprains), cartilage regeneration, hallux valgus (bunions), key hole Morton's Neuroma release and patient satisfaction. He has published extensively in international journals and has written book chapters in major orthopaedic texts. He has presented his research globally, winning prizes for his work and has been invited to lecture as guest speaker. He continues to be involved in undergraduate and post graduate teaching and training.
Mr Gordon is currently involved in research into Shock Wave Therapy for plantar fasciitis and Achilles tendinopathy and is helping to establish new protocols for the rehabilitation for Achilles tendon ruptures. In addition, he is developing new pathways to increase the efficiency in the management of fractures.
You may be asked to participate in such studies following full discussion with Mr Gordon.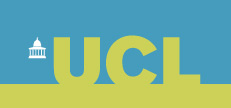 Foot and Ankle Research Scoring Systems
Manchester-Oxford Foot Questionnaire (MOXFQ)